Social Annotations in Search: Now Your Social Network = Rankings
See on Scoop.it – Artdictive Habits : Sustainable Lifestyle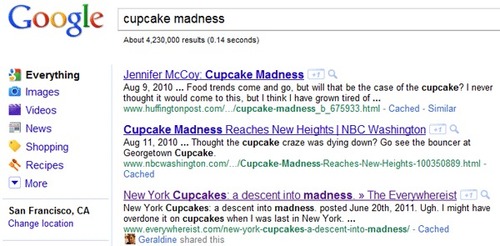 From The Original Article: "For years, the best way to gain rankings in search results was to have:
1) Accessible pages featuring
2) Quality content
3) Targeting the right keywords
4) In a way that naturally earned external links
Now a huge social reach is a competitive advantage in SEO. If you're doing SEO today, I think it's no longer possible to ignore the growth of your social connections as a big part of your SEO strategy.
Honestly, I expect in 18 months, Twitter followers, Facebook connections, LinkedIn account size and engagement across these won't just be social metrics; they'll be KPIs for our SEO, too".
Full article Here: http://www.seomoz.org/blog/social-annotations-in-search-now-your-social-network-rankings
See on www.seomoz.org