Bag Design Contest : No Fee Worldwide entry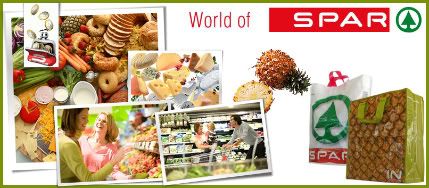 Until the end of July SPAR Austria is conducting a worldwide online bag-design contest. The competition is looking for new, extraordinary designs for shopping bags that interpret the topic "the fascinating world of SPAR".
The winning design will be printed on 1 million shopping bags available in all SPAR supermarkets across Austria.
Participants from all over the world can submit their designs either drawn freehand respectively created by computer generated programmes in JPEG, GIF or PNG format or with the help of an online configuration tool. This tool offers a broad range of different backgrounds, patterns, colors and pictures. There is no entry fee and the best designs as well as the most active community members receive valuable prizes amounting to 5100 Euro.
What you can win
During the contest all users who join the contest community can vote for their favorite designs and comment on them. The best designs will be selected by a jury and awarded prizes totaling € 3500.
Additionally, the three most-successful designs within the community as well as the three most active community members receive non-cash prizes amounting to €1600 all in all.