amplify your brand ~ shine with your biz
See on Scoop.it – Artdictive Habits : Sustainable Lifestyle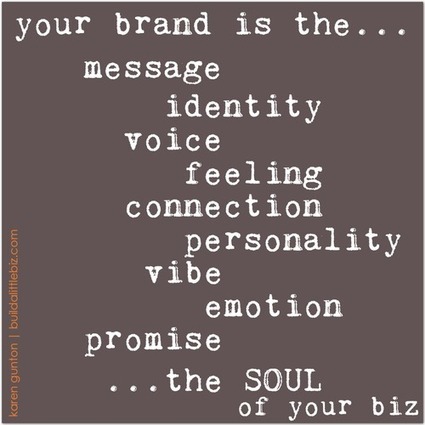 you need to do more than build a brand. you need to spread your message wide and far, you need to share it loud and clear. you need to amplify it.
Webgrrl's insight:
a NEW online workshop starting very soon – this will not be about creating a logo or writing a tagline – this is about taking what you have already started and making it… clear. effective. powerful. stand out. send a strong message. attract the right people. demonstrate value. increase your confidence. raise your profile. build trust. build recognition. ~ karen gunton
See on buildalittlebiz.com
Leave a Reply
You must be logged in to post a comment.